We've been providing patient-centred healthcare to communities in the North East of England and beyond for over 250 years. We're one of the largest NHS trusts in the UK, offering a wider range of specialist services than any other.
A message from our CEO, Dame Jackie Daniel
When I joined the Newcastle upon Tyne Hospitals NHS Foundation Trust earlier this year I was not alone in being attracted to work in an "outstanding" organisation with an enviable track record for the range and quality of services it provides locally, regional and, for some services, nationally.
Highly skilled staff from across the world are attracted to the Trust to work in our innovative and outstanding services, train alongside some of the leading experts in their field, or take part in ground-breaking research alongside colleagues from the city's universities.
Others want to work in the Trust because of its reputation for the quality of our services and the opportunity to work in a great part of the world with easy access to a stunning coastline, amazing countryside and all the pleasures that come from living or working in a vibrant city.
The reputation of Newcastle upon Tyne Hospitals NHS Foundation Trust rests totally on the efforts and skills of all our 14,000 staff, who work both in hospital settings and the community, and one of the most important parts of my job as Chief Executive is to create an environment where each member of staff has the opportunity to flourish – to be their best self, personally and professionally.
I am committed to supporting our staff to be their best so they can give their best to our patients, and wherever I go in the Trust I meet amazing teams who are not only focused on providing outstanding care but also supporting each other,
We can only continue to be one of the most successful Trusts in the country if we attract and retain the best staff – and I know that in this website you'll find lots of reasons why Newcastle upon Tyne Hospitals NHS Foundation Trust is the place for you to build and continue to develop your career.
Dame Jackie Daniel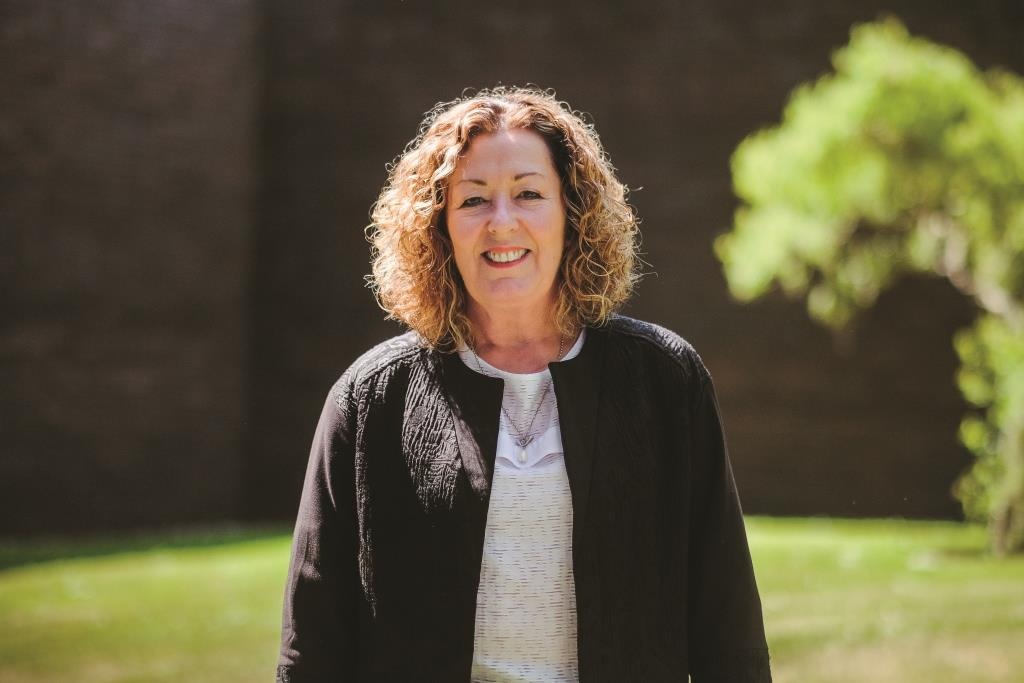 Our Vision
To be 'the health service for Greater Newcastle' and a leading national healthcare provider
Our Strategic Goals
Putting patients first and providing care of the highest standard focusing on safety and quality
Working in partnership to deliver fully integrated care and promoting healthy lifestyles to the people of Newcastle
Being a nationally and internationally respected leader in Research and Development underpinning our pioneering services
Enhancing our reputation as one of the country's top, first class teaching hospitals, promoting a culture of excellence in all that we do
Maintaining sound financial management to ensure the ongoing development and success of our organisation
Our Core Values
Putting patients at the heart of everything we do
Patients come first
People and partnerships are important
Professionalism at all times
Pioneering services
Pride in what we do
Investing in our people and our facilities
No matter which one of our hospitals or clinics you're in, all our staff – surgeons, consultants and nurses to cleaning and catering staff - are dedicated to ensuring that you receive clinical excellence with a personal touch. In fact, in the 2017 Annual Inpatients Survey, over 92% of inpatients said they were well cared for and treated with dignity and respect. And throughout 2017 the Friends and Family Test regulalry found that 98% of inpatients were 'likely' or 'extremely likely' to recommend our hospital services to their Friends and Family.
We're not complacent though, and are continually investing in our facilities and in our people. That commitment is reflected in the £304 million we invested in our Transforming Newcastle Hospitals programme to upgrade our city centre hospitals, ensuring that you benefit from the latest healthcare practices in a clean, friendly and modern environment.
When it comes to investing in our people, we enjoy an international reputation for medical training. Practitioners come to us from all over the UK, and from as far afield as Egypt and China, to learn the latest techniques and to see best practice in action. And we don't just train the nurses, doctors and surgeons of tomorrow. We take great pride in the fact they choose to stay with us, so you can continue to benefit from the very best healthcare we offer.
Our staff enjoy working with us and are proud to serve you. They see the investment we put in to providing high quality training, the best working environment and the most advanced equipment, in order to deliver the highest standards of healthcare to our patients. And it's through them that we are able to deliver our promise to you, our promise of advancing clinical excellence and of being committed to care.
Leading the way in modern healthcare
We're at the forefront of healthcare practice in many specialist areas. The Freeman Hospital has an international reputation for leading-edge transplant surgery, for both children and adults. The team there performed Europe's first successful heart transplant for a child in 1987 – that patient is now a healthy, young woman. And we have continued to pioneer healthcare, performing the first single lung and the first dual lung transplants in Europe in the intervening years. At the RVI we have one of only two 'bubble units' in the country, where children with severe immune system problems are treated in a special air-tight isolation ward.
That pioneering tradition runs through everything we do. We're a leader in healthcare research and development across a wide range of areas, delivering benefits not only for today's patients, but for the generations to come. Our work in partnership with Newcastle University is advancing scientific thinking and clinical practice in areas as important to all our futures as stem cell research, genetics and "ageing and vitality".
Caring for the people of the North East and beyond
We're proud of our Newcastle roots and proud to serve the people of the North East.
You can find out about our full range of services and treatments, but some of our featured services include:
the Emergency Department

at the (RVI)
one of the UK's largest Maternity Units,
the

Great North Children's Hospital
the Northern Centre for Cancer Care
our Cardiothoracic Services

based at the Freeman
the UK's very first Institute of Transplantation.
But we're much more than a local hospital. We're recognised nationally as a centre of healthcare excellence, with patients coming from all over the country, from every walk of life, and with a wide range of illnesses and conditions.
In fact, more than 30% of our patients come from outside Tyne & Wear, to take advantage of the quality of our care and of our expertise. We treat complex cases referred to us by other hospitals from across the UK, and some patients come from as far afield as the USA and the Middle East.
Get in touch
The Newcastle upon Tyne Hospitals NHS Foundation Trust
Freeman Hospital
Freeman Road
High Heaton
Newcastle upon Tyne
NE7 7DN
Switchboard: 0191 233 6161
If you have a textphone, you can call any of our telephones. Simply dial 18001 + phone number, eg: 18001 0191 233 6161. If you have an NGT Lite app you can use this to contact us.
Click here to visit the Trust's main website and fill in an online form. Responses will be sent to you via email.