We've been providing patient-centred healthcare to communities in the North East of England and beyond for over 250 years and are proud to offer a wider range of specialist services than any other NHS Trust in the UK.
A message from our Chief Executive Officer, Dame Jackie Daniel
When I joined the Newcastle Hospitals in 2018 I was not alone in being attracted to work in an "outstanding" organisation with an enviable track record for the range and quality of services it provides locally, regionally and, for some services, nationally.
Highly skilled staff around the world are attracted to work in our innovative and outstanding services, train alongside some of the leading experts in their field, or take part in ground-breaking research alongside colleagues from the city's universities.
Others are attracted by its reputation for high quality services and the opportunity to work in a great part of the world with easy access to a stunning coastline, amazing countryside and all the pleasures that come from living or working in a vibrant city.
The reputation of our Trust rests totally on the efforts and skills of all our 16,000 staff, who work both in hospital settings and the community. One of the most important parts of my job as Chief Executive is to create an environment where each member of staff has the opportunity to flourish – to be their best self, personally and professionally.
I am committed to supporting our staff to be their best so they can give their best to our patients, and wherever I go in the Trust I meet amazing teams who are not only focused on providing outstanding care but also supporting each other,
We can only continue to be one of the most successful Trusts in the country if we attract and retain the best staff – you'll find lots of reasons why Newcastle Hospitals is the place for you to build and continue to develop your career on our website.
Dame Jackie
Find out more about Newcastle Hospitals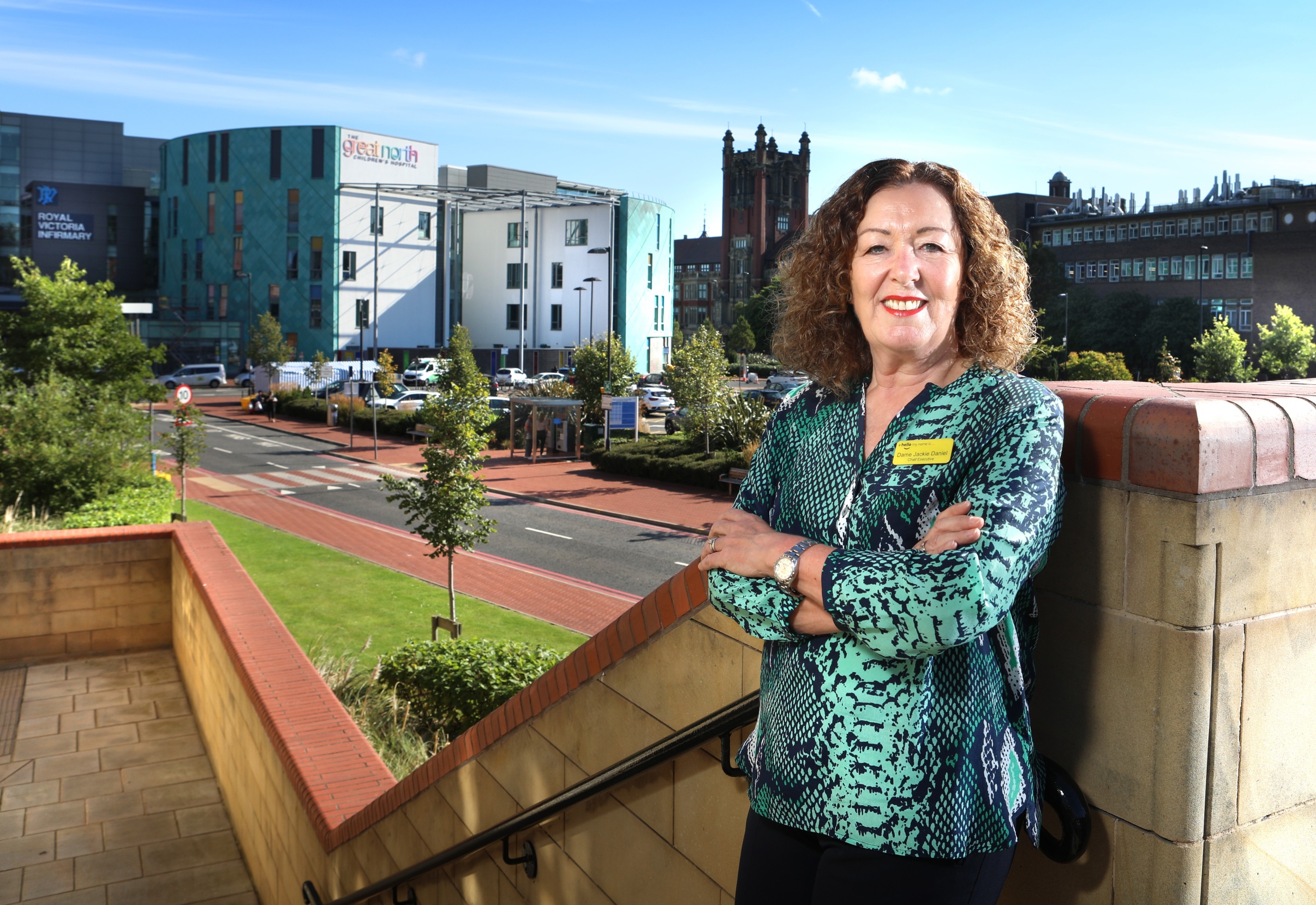 Get in touch
The Newcastle upon Tyne Hospitals NHS Foundation Trust
Freeman Hospital
Freeman Road
High Heaton
Newcastle upon Tyne
NE7 7DN
Switchboard: 0191 233 6161
If you have a textphone, you can call any of our telephones. Simply dial 18001 + phone number, eg: 18001 0191 233 6161. If you have an NGT Lite app you can use this to contact us.
Click here to visit the Trust's main website and fill in an online form. Responses will be sent to you via email.