There are so many reasons why people want to work at the award-winning Newcastle Hospitals - we couldn't possibly name them all.
Without our staff, we wouldn't be able to offer the world-class standards of safe and compassionate care the Newcastle Hospitals are renowned for. In return for their dedication, we are continually investing in our people. We provide modern equipment and facilities, and ensure that staff have access to the latest technology, allowing them to keep up with the rapid pace of developments in healthcare.
We are committed to being an 'employer of choice', offering our staff superb benefits, looking after their wellbeing, and providing access to high quality education, training, career progression and support, to help them to provide patients with healthcare at its very best – with a personal touch.
Flourish at Newcastle Hospitals
Flourish is our approach to supporting staff at Newcastle Hospitals to liberate their potential. Whether it's about moving more, being valued and recognised or celebrating our successes - we want to improve the health of all of our staff and make being at work a pleasure. Our flourish programme includes regular workplace events and challenges. Staff can also get involved by attending our occasional Flourish events which are an opportunity to take some 'time-out' to share their views and help us to shape the future of the organisation.
Find out more
Supportive Employer
We believe that without commitment to our staff, we will not be able to be the 'outstanding' Trust which we are today, and therefore, ensure that staff are supported continuously throughout their career.
Rewarding our staff | Our People at our Hearts Awards allow us to recognise, celebrate and thank staff & volunteers who are exemplars in enhancing the patient experience and each year we receive over 350 nominations. You can find out more about People at our Hearts Awards here. We are proud to have so many departments, teams and staff who also win external awards and show our recognition by sharing the good news across the Trust and social media. We also value our long serving members of staff and have a Long Service Award scheme which acknowledges the hard work of staff who have been with the Trust for 25, 35 and even 45 years.
Staff Networks | Our Staff Networks were established to support members of staff in their working lives and to promote awareness of equality and inclusion within the Trust. We currently have 3 Staff Networks which support LGBT, BAME and Disability. You can find out more here.
Health and Wellbeing | We have an in house Occupational Health Service which is there for staff to access to seek support across a range of areas such as mental health and physiotherapy. You can also access travel and flu vaccinations. You can find out more about Occupational Health here. We also have a dedicated Better Health at Work (BHAW) Advanced Practitioner who works Trustwide to ensure that we are maintaining and educating a healthy workforce through many activities and scheme such as running groups and mental health training. Staff are also encouraged to take an active role in this as Health Champions. You can find out more about the BHAW here.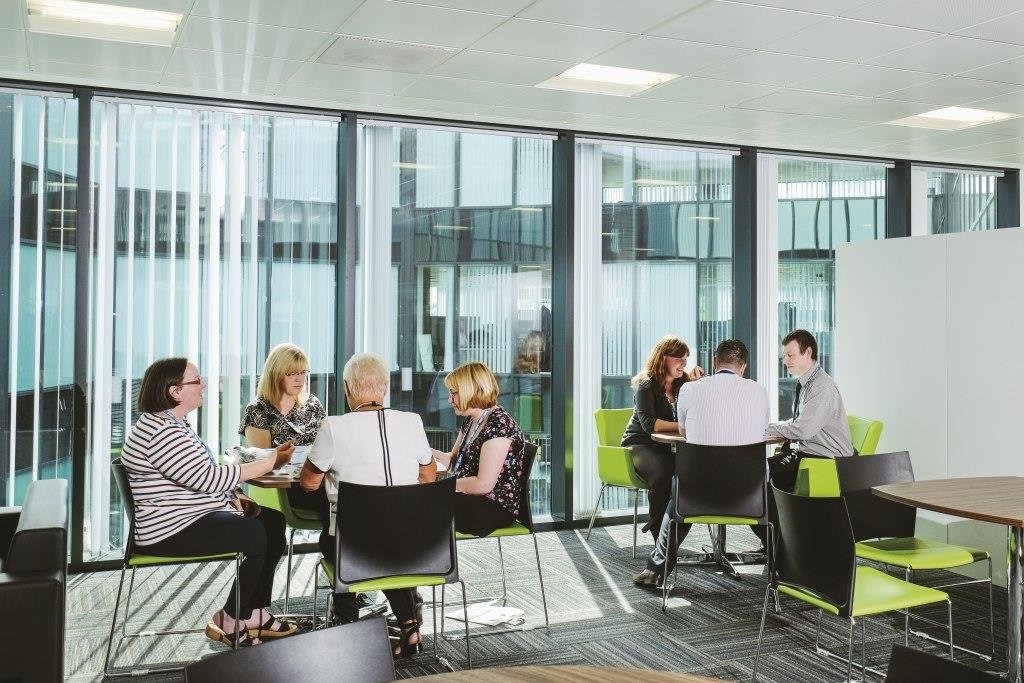 Benefits Everyone
Benefits Everyone is our dedicated Staff Benefits website which helps you understand what benefits you are entitled to, as an employee of the Trust. It covers everything from discounts at both national and local retailers as well as a variety of Salary Sacrifice schemes, and so much more. You can even purchase travel passes discounted through the site, bringing your monthly payments down, and saving your money for the good stuff.
Find out more
Staff Social Club
Our Staff Social Club (SSC) is a huge hit with over 8,000 members and there is nothing like it at any other NHS Trust in the country. The SSC is a virtual social club which gives members the benefits of being included in a monthly lottery with a top prize of £1000 as well as the opportunity to buy tickets with up to 50% discount, for lots of events such as theatre trips, nights away, parties and days out for the family. You are also able to join our on site Fitness Centre's.
Find out more
Forces Friendly
We recognise the valuable contribution that the Armed Forces community make to our organisation. Whether that be our incredible Reservists who support our regular forces or our Veterans who bring priceless skills into the Trust. We have supportive policies, guaranteed interview schemes and even give additional leave to our Reservists and CFAV's so that they can attend their annual camp.
We were awarded the 'Excellence in Supporting Armed Forces Talent' at the CIPD NE awards in June 2018 and are currently working on turning our silver Defence Employer Recognition Scheme into gold.
find out more
Education, Training and Development
As one of the leading teaching hospitals in England, we are committed to providing exceptional standards of education and training, and ensuring that all learning opportunities for our staff are focused around placing the patient at the heart of everything we do, whatever their role.
We do this by ensuring our workforce are encouraged, supported and developed through various different opportunities from in house vocational qualifications such as NVQ's to leadership programmes. The opportunities are endless.
Find out more