We recognise the valuable contribution that the Armed Forces community give to our organisation.
We recognise the valuable contribution that the Armed Forces community give to our organisation. Whether that be our incredible Reservists who support our regular forces or our Veterans who bring priceless skills into the Trust.
As one of the largest employers in the North East, we understand the importance the healthcare industry plays in supporting the nation's defence and security, and, as such, are fully committed to supporting the UK's Armed Forces community. We signed the Armed Forces Corporate Covenant in 2013 and further enhanced our pledge in April 2017 by signing our own AF Covenant.
We have a champion dyad which consists of a management champion, clinical champion and HR Lead and have vast support from the board including our Non-Executive Directors. One of whom, Kath McCourt, is our named clinical champion and an honorary Colonel for 201 Field hospital. Alongside this, Armed Force engagement is a key part of the HR and Workforce strategy. The champions work together to promote the forces and to ensure that both staff and patients are supported.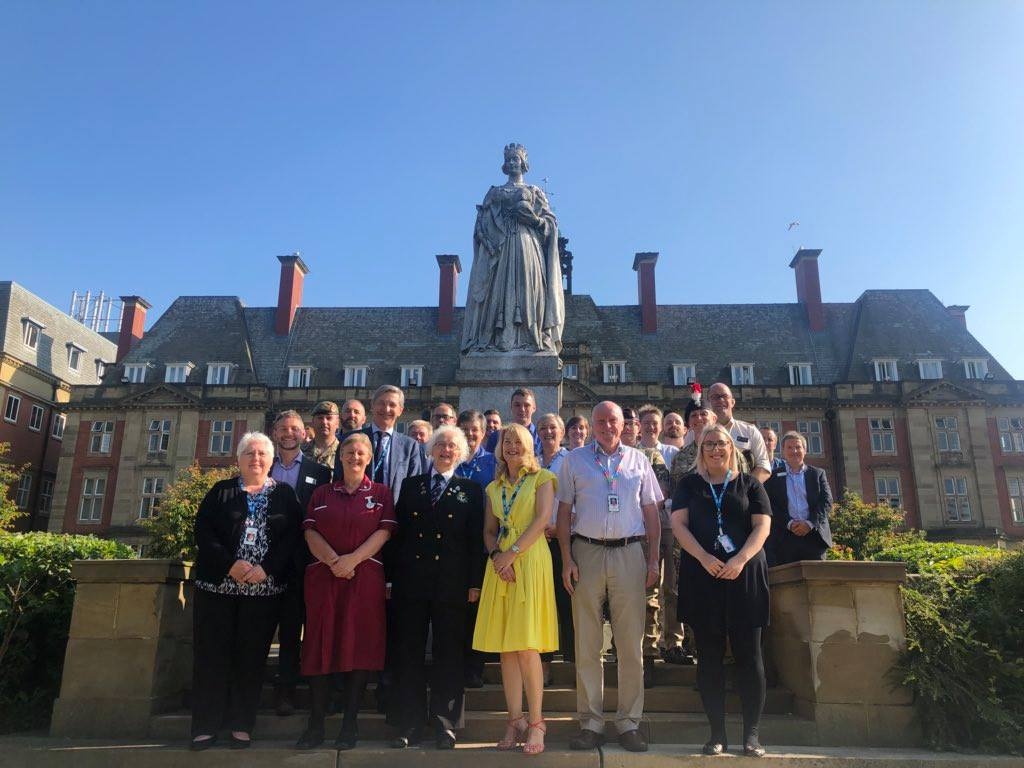 What do we offer the Armed Forces community and our staff?
Supportive HR Policies
We were the first NHS Organisation in the region to develop a dedicated Reserve Forces Training and Mobilisation policy which formed the basis of all other NHS organisation reservist policies. The policy pledges to support those current members of, and those wishing to join, the Reserve Forces and CFAV's and ensures they are not disadvantaged. As an example, the Trust is committed to granting additional paid leave of 10 days to reservists/CFAV's to enable them to attend their annual camp. The policy also holds letter templates and clear steps for managers to follow should a member of their staff be mobilised. In line with the special leave policy, we also offer flexibility for spouses to take time off before, during and after a partner's deployment, injury or during bereavement.
Guaranteed interview scheme
In line with our Recruitment and Selection policy, reservists and veterans who identify themselves on their application form are guaranteed interviews for any roles where they meet the minimum criteria. They can also access this benefit through any of the AF charities we work with.
Work attachments
We work closely with the Career Transition Partnership (CTP) to offer bespoke work attachments to service leavers. We take into consideration the service leavers CV, their experience and where their interests lie to develop an attachment which will help to guide them towards a career they will enjoy and be successful in. We also work with those service leavers around how to apply for roles in the NHS and interview skills.
Staff Network
Our Armed Forces staff network consists of our reservists, veterans, CFAV as well as spouses, partners and families of those serving. The aim is to give them a recognised voice within the Trust and to contribute and help shape the Armed Forces strategy. We recognise how important it is to include our AF staff in decision making and believe that by utilising their expert knowledge, our processes and schemes will be successful.
GOLD Defence Employer Recognition Scheme Award Holder
We are proud to hold the 'gold award' for our continued support to the Armed Forces.
We were one of 50 organisations in the UK to receive the highest badge of honour in the Defence Employer Recognition Scheme for our long-term commitment to the armed forces community. We are lucky to be one of 120 organisations in the UK and one of only 18 NHS Organisations to be awarded Gold.
The Employer Recognition Scheme (ERS) was launched in 2014 by then Prime Minister David Cameron to recognise employer support for the wider principles of the Defence Armed Forces Covenant and the full spectrum of Defence personnel. This includes the Reserves, Service Leavers, Wounded Injured and Sick, Cadets, and spouses.
The scheme encompasses bronze, silver and gold awards for employer organisations that pledge, demonstrate or advocate support to defence and the armed forces community, and align their values with the Armed Forces Covenant, which each has signed.
Read more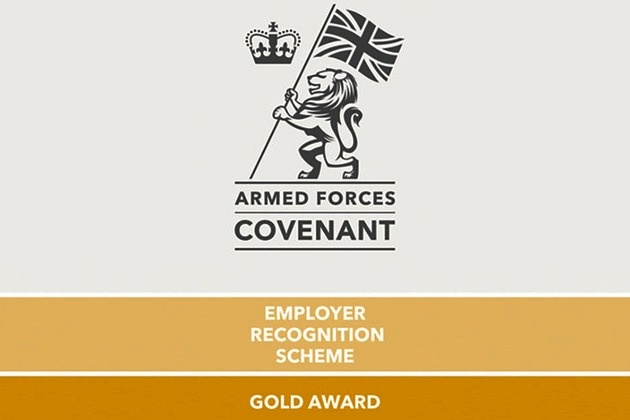 Armed Forces Recognition Breakfast
Our Executive Team hosted a special breakfast in June for our veterans, reservists and CFAV's to recognise and thank them for the contribution and skills they bring to the Trust. The breakfast was held in celebration of Reserves Day (27 June) and Armed Forces Day (30 June).
Our Chairman, Sir John Burn, kindly opened the event and reiterated the gratitude of the Trust for the commitment they give or have given to our Trust, the region and our country.
There were 8 reservists and 11 veterans in attendance along with representatives from Ministry of Defense, Army, Navy and RAF. Our reservists were encouraged on the day to wear their uniform at work, which was a great success and a popular talking point with our patients.
Zoe Collins, Senior Sister on Ward 36 at the Freeman Hospital's Northern Centre for Cancer Care said: "It's great to feel valued and given the chance to discuss how our role in the reserves really enhances the care we deliver in our role within the Trust."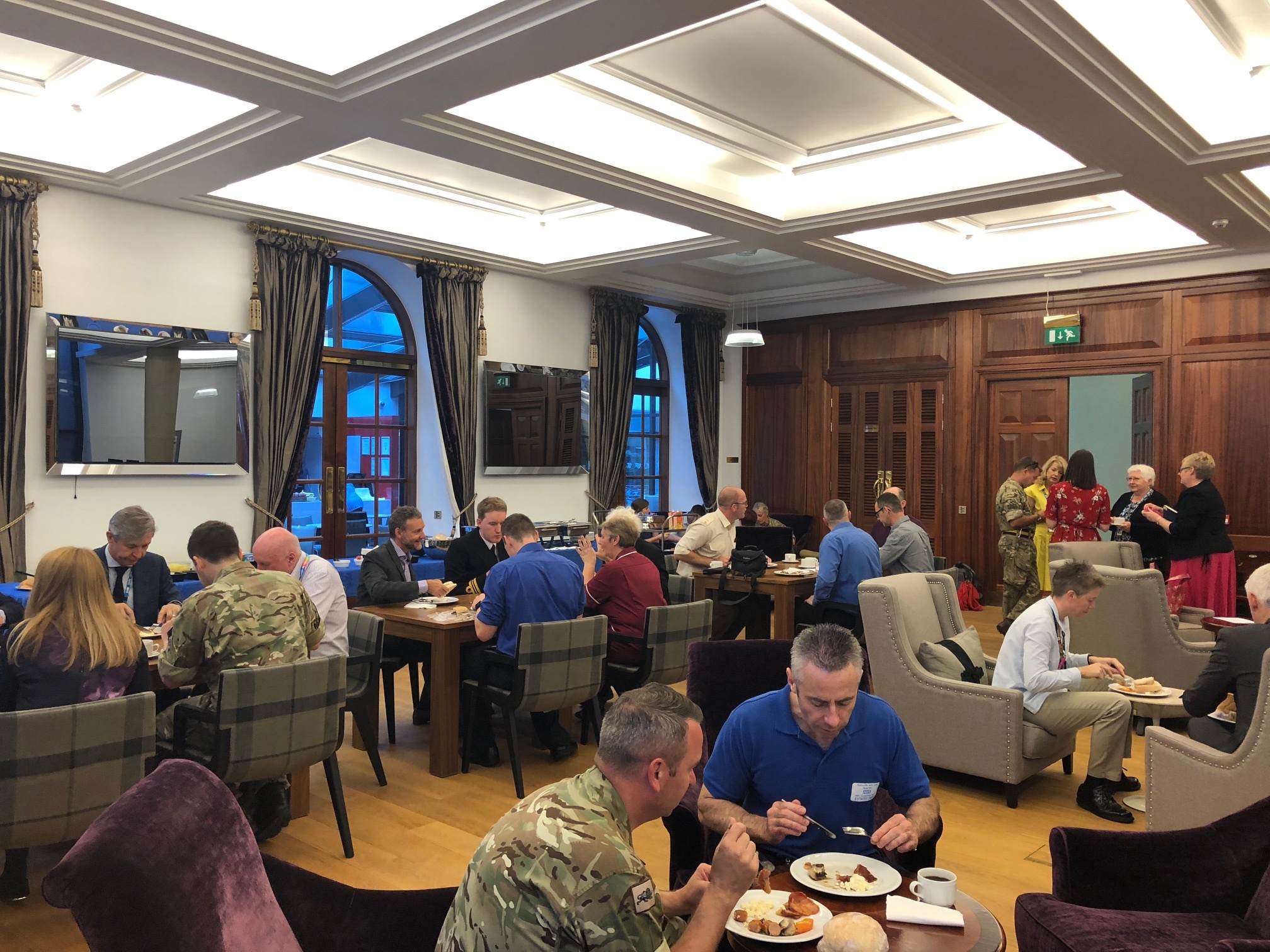 Winners of the CIPD NE 'Excellence in Supporting Armed Forces Talent' award
We were proud to be named as the winner of 'the Excellence in Supporting Armed Forces Talent' at the CIPD Awards 2018 in June. We were the first recipients of this award which recognises organisations that engage with and support the armed forces community and their families, through employment opportunities, development, volunteering or fundraising.
Representing us was one of our Reservists, Zoe Collins and Katie Watson, who is ex-forces along with our Head of Workforce Engagement & Information, Neil Picton.
Neil Picton, Head of Workforce Engagement & Information at the Trust said: "We are absolutely delighted to win this award. This is great recognition for the work that has been put in, specifically over the last 12 months, and acknowledges the fantastic contribution our reservist and ex-forces personnel bring to the organisation. We are continuing to work hard and progress with the delivery of our Action Plan in line with our commitment to the Armed Forces Covenant - to increase our engagement and ensure as a supportive employer we continue to benefit from the many valuable transferable skills they can bring into our workforce."