Being a reservist is a great way to progress in your career in health and obtain new skills.
The reserve forces play a crucial role in national security from countering security threats, peacekeeping and humanitarian efforts abroad to supporting communities at home.
As one of the largest employers in the North East, we recognise the importance the healthcare industry plays in supporting the nation's defence and security and are fully committed to supporting the UK's Armed Forces community, Reservists and Cadets.
In turn, we make it as easy as possible for you to be a reservist employed by Newcastle Hospitals.
Extra Annual Leave
We provide all of our reservists and CFAV;s an additional 10 days paid leave (pro-rata) to enable them to attend their annual camp.
Guaranteed Interviews
We offer a guaranteed interview scheme for all reserves whether that be for people looking to join the Trust or you already work for us and are moving internally. As long as you meet the essential criteria, you will be guaranteed an interview.
Dedicated Policy
We were the first NHS organisation in the region to develop a dedicated Reserve Forces Training and Mobilisation policy. The policy defines the Trust's obligations and support towards all employees who are members of the Reserve Forces.
Staff Network
Our Armed Forces Staff Network brings together our reservists, veterans and CFAV's to guide the work the Trust does in relation to Armed Forces Engagement and gives then an opportunity to have a voice.
Although we don't directly recruit reserves ourselves we do encourage staff to sign up.
If you are interested in joining the reserves, visit the links below.
Army Reserves | Click here
Navy Reserves | Click here
RAF Reserves | Click here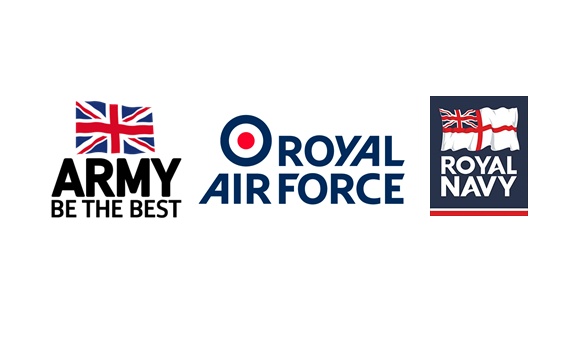 Meet our reservists
Dr Rachel Hawes | Consultant & Army Reservist
Dr Rachel Hawes, Consultant in Anaesthesia and Pre-hospital Emergency Medicine at the RVI and Emergency Doctor with the Great North Air Ambulance Service, has been in the Army Reserve for the last 15 years.
Rachel said "I've had a great time in the Army Reserve. I joined as a medical student and have continued to have a fulfilling NHS and 'Army Reserve' career all the way through to becoming a Consultant (there are only a handful of people in the UK who've achieved this)."
Continue the story
Violet Andrews | Research Nurse & Navy Reservist
Violet Andrews is a Warrant Officer Class One Naval Nurse in the Queen Alexander's Royal Naval Nursing Service (Reserves) within the Royal Naval Reserves and a Research Nurse for the Trust.
Violet said "I have been a reservist since 1979 and both of my roles complement each other exactly."
Continue the story
Service leaver, ex-forces or cadet?
Find out more about our 'Forces Friendly' organisation below.
Click here